In 2022, we all thought that bike's were just bike's. But little did we know that there were way more classy bikes that are custom designs and art pieces that were an exhibit in a museum and pricey too. Here are the top 4 most expensive road bikes.
1. The Butterfly Trek Madone
The Butterfly Trek Madone is an art work utilising a bicycle by Damien Hirst. Wanna guess the price of the bike? It's $500,000 isn't that crazy! Apart from the design, it has amazing accessories and smooth aerodynamics. These combination of features and the association with Lance Armstrong is the reason why this bike is through the roof. But that's not the shocking part, Hirst used real butterfly wings and placed them onto the actual frame and wheels of the bicycle and the bike was ridden by Lance Armstrong in the 2009 Tour de France. Can you imagine! So it was said by Forbes.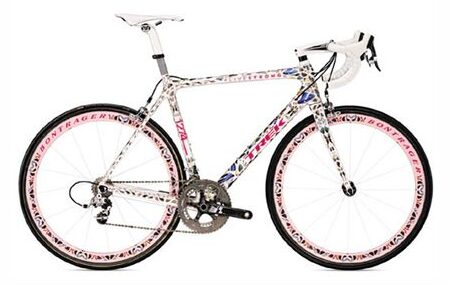 2. Trek Yoshimoto Nara
Next we have the Trek Yoshimoto Nara speed concept. Knowing so well that most special bike's are designed for Lance Armstrong and the Trek Yoshimoto Nara speed concept had been the signature aesthetic of Nara's artwork. But get this, the bike was painted and decaled by Yoshimoto Nara himself and that also comes along with his instalment. This piece of carbon fibre masterpiece was sold for the price of $200,000. I could have bought a car with that kind of money! From what Forbes said about this bike.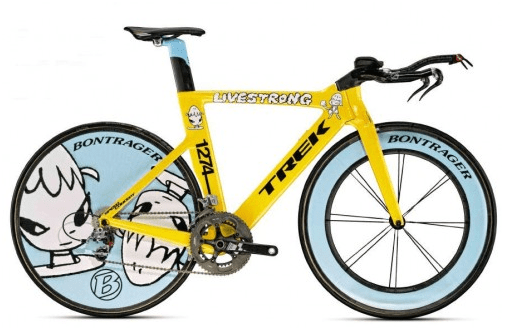 3. KAWS Trek Madone
Now this bike has some weird wheels. The KAWS Trek Madone that was customised by a known artist from KAWS. This bike features KAWS signature "Chomper" teeth pattern that had been applied to the bike frame and rims! Isn't that just the coolest yet weird design that you have seen? For a bike that has chomper teeth, bike frame and rims, it cost about $160,000. If I designed my bike like that it would be called a toothy bike. So did the Hypebeast team.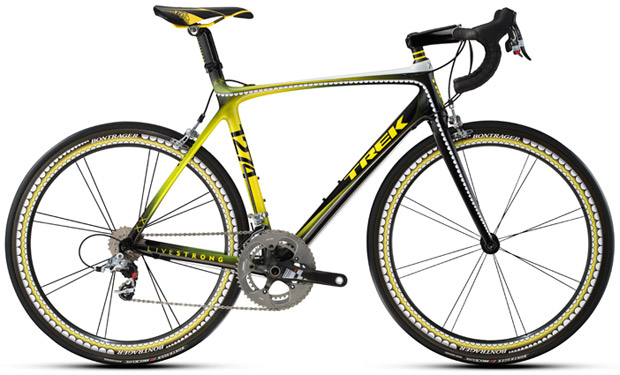 4. Aurumania Crystal Edition Gold
Last but not the least, the Aurumania Crystal Edition Gold bike. Now don't be too surprised by the design of this bike. It has a gold-plated frame, spokes and wheels and also includes 600 Swarovski crystals. Is your mind blown yet? This bike golden boy sells for $114,000 must be all those crystals right? Aurumania is a French company that is more focused on the offering of a status symbol and who knew that the company would also sell a gold crystal adorned wall rack for more then $6,000. With $6,000 I can buy a brand new gaming computer! Referred from Forbe.
There we have it, the top 4 most expensive road bikes. If you had a chance to buy these road bike's would you? Cause i know i would, i mean a butterfly frame on a bike, with real butterfly wings! and teeth decal on the rims of the tires, that's creative and I am definitely impressed.